Valmet Introduces Neles NDX 2.0
The Neles NDX 2.0 is a next-generation intelligent valve controller offering more sustainable valve control performance for all process industries, valves and applications. With its modular design, Neles NDX 2.0 is easy to install, use and service.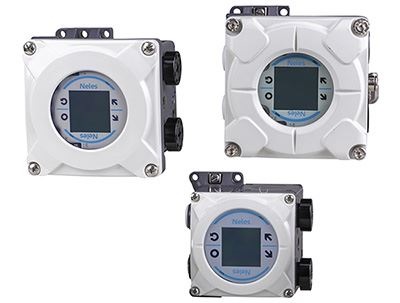 The Neles NDX 2.0 valve controller provides a sustainable solution for all process industries, valves and applications. (Image source: Valmet Oyj)
One valve controller for any valve
"Valmet's flow control business has a long history of developing valve automation technologies. We've been very strong in valve controller products and currently rank among the top three biggest manufacturers of valve controllers in the world," says Kalle Suurpää, Vice President of Valve controls and actuators at Valmet's Flow Control business line.
The Neles NDX 2.0 has universal performance: it is designed to work on top of any valve and actuator, regardless of the manufacturer or valve size. It also provides interoperability with the most common automation systems and is suitable for all operating environments.
"We have utilized customer feedback to take the usability of Neles NDX to the next level. The renewed user interface makes it easier and simpler to use, increasing reliability and safety in daily operations," Suurpää notes.
Sustainability and efficiency at the core
The Neles NDX 2.0 offers significant savings in air consumption and, consequently, in energy efficiency.
"The pneumatic relay of the controller has been redesigned so that it consumes approximately 80 to 90 percent less air than the conventional controllers. Thanks to the lower air consumption, the NDX 2.0 provides significant energy savings and reduces CO2 emissions throughout its lifecycle," says Niklas Lindfors, Director, Positioners Product Center, Flow Control business line, Valmet.
The Neles NDX 2.0 is a versatile solution for all actuator sizes, linear or rotary action, and the customer can cover all their needs at one plant, while minimizing the items in inventory.