Up to 80 % Energy Savings with Agitators from Alfa Laval
The agitators have a flexible, modular design and the modularity lends itself to ease installation and maintenance. The design ensures quality, performance and cost savings. The purpose-built agitators have smooth surfaces that promote optimal flow and meet stringent hygienic standards in the food, dairy, beverage, pharmaceutical and home-personal care industries.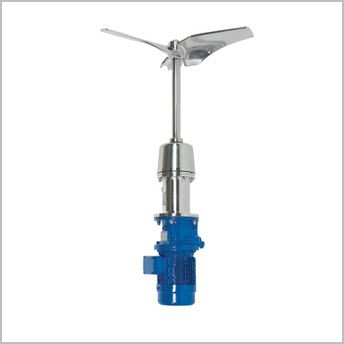 Alfa Laval
The EnSaFoil impellers, as well as the specially developed EnSaFerm impellers for fermentation, absorb the heat of the costumers product resulting in reduced energy consumption. Based on extensive fluid dynamic studies, their unique shape makes them up to 400% more efficient than impellers with a standard pitch.
Besides minimizing energy loss, the impellers operate at reduced speeds without reducing pumping capacity. Consequently, the product is exposed to very low shear stress and compared to agitators with conventional impellers, they lower agitator power consumption by up to 80%.
Agitators from Alfa Laval are designed for easy cleaning and we offer tank cleaning equipment to help you meet the stringent demands of any hygienic industry.
Configuration for use in sterile/aseptic applications is also possible. Sizing and customizing the agitator to the specific task ensures optimized power consumption and pricing.