Thompson Pump Promotes Sales Manager
Thompson Pump announces the promotion of Bobby Zitzka to the role of Sales Manager.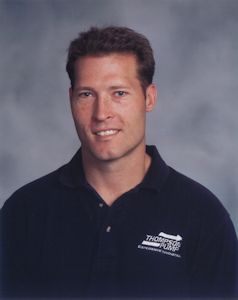 New Sales Manager Bobby Zitzka (Image: Thompson Pump)
Zitzka will oversee the corporate sales team including national accounts, international sales, municipal sales, and the inside sales department based out of Port Orange, Fla.
Prior to his promotion, Zitzka served as the Branch Manager of Thompson s Orlando, Fla. branch since 2002, where he received numerous awards including Branch Manager of the Year, Excellence in Leadership, Outstanding Achievement, and several Safety Awards.
He holds a Bachelor's degree in Psychology from the University of Florida and a Master's degree in Business Administration from Rollins College.
"Zitzka will be responsible for managing partner relationships, strategic planning, budgeting, business development, and growth into new markets," said John Farrell, Vice President of Sales, Thompson Pump. "He proved himself to be a strong leader as he oversaw the redevelopment and expansion of our Orlando branch, and managed the Central Florida territory for rentals, sales, and service. His comprehensive industry knowledge, strong managerial skills and ability to build solid teams will be key factors for Thompson Pump's continued growth and delivery of greater value to our partners in various markets."