Thompson Pump Designates Branch Manager of the Year
Thompson Pump has announced that Bobby Thompson is their Branch Manager of the Year.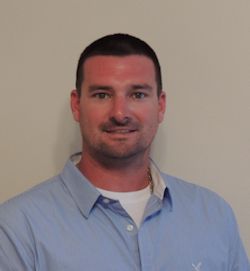 Bobby Thompson (Image: Thompson Pump)
Of the 21 Thompson Pump branch operations nationwide, Bobby Thompson is the manager of the Panama City, FL location and recently was promoted to Territory Manager which extends from Mobile, Alabama to Tallahassee, Florida and includes Southwestern Georgia and portions of Southern Alabama.
Thompson, a 10-year veteran of the industry, directed the rentals, sales and service activities of the Panama City and Pensacola locations during 2012. Through his leadership, he reorganized and streamlined the branches' operations, enhanced customer service in the region and exceeded revenue and profitability targets. Additionally, Thompson received the Thompson Pump President's Award for Excellence in Health & Safety for outstanding achievements in those categories as evidenced by zero OSHA recordable accidents and injuries.
"Congratulations to Bobby Thompson for his hard-earned and well-deserved designation as Branch Manager of the Year," said Johnny Britt, the Thompson Pump Region Manager for the Gulf states. "Bobby's proven skills and experience continue to lead Thompson Pump as the premier manufacturer and service provider of portable pumps."