The Solution for Medical and Environmental Challenges
Series 668/688 WOB-L piston pumps from Rietschle Thomas incorporate a package of features to provide clean air-flow, long life, excellent efficiency, low noise and low vibration.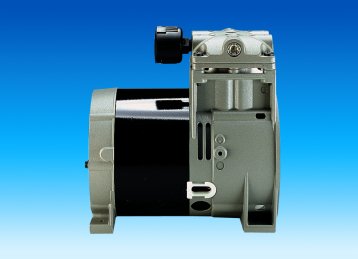 (Rietschle Thomas)
As such, these pumps are well-suited to a variety of medical and environmental applications, including oxygen concentrators, blood analysers, dental carts and ozone generators.
The pumps' oil-less pistons and cylinders, plus efficient intake filters, ensure a non-contaminated air flow. Stainless steel valves, high-performance piston seals, hard-coated aluminium cylinders and permanently lubricated bearings offer long-life performance.
Wetted aluminium parts are treated for corrosion protection. The pumps' single-phase AC motors are of ultra-reliable permanent split capacitor design, which eliminates the need for a starting switch.
Series 668/688 pumps provide up to -935 mbar of vacuum or 7 bar of pressure. Maximum flow is rated at 45,3 l/min (at 60 Hz).