The New Magnetic Drive Pump ICM from ITT Richter
It optimises the life-cycle costs thanks to its particularly high reliability and minimum maintenance.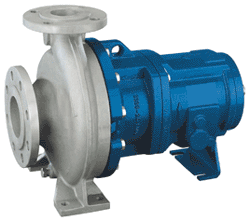 ICM
At the same time, it offers a practical and flexible package of features and performances.
The materials it is made of are stainless steel, hastelloy, ductile cast iron and special materials. 18 sizes are available with only 2 bearing pedestal sizes.
Performance range:
Flow rates up to 400 m³/h, heads up to 200 m LC, pressures up to 16 bar, optionally 25 bar.
Temperature range: -40°C/
+180 °C, optionally up to 280 °C.