The Calpeda Web Site with a Brand New Look
Calpeda has restyled its look, introducing its completely revamped web site www.calpeda.it with sharper graphics and with the addition of new languages.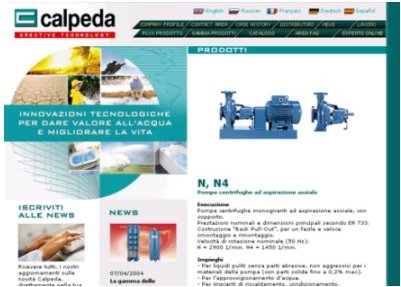 The site is now available in French, German and Spanish.
The new look of the site is clear from the home page, which greets visitors with a streamlined, minimalist but pleasant appearance. A few mouse clicks bring the visitor to every section of the site, organized in a logical sequence according to layouts designed to achieve maximum usability.