Tapflo: Distribution in Thailand
Tapflo Group is proud to announce the completion of full training program with S Reich, exclusive and authorized distributor of Tapflo products in the Kingdom of Thailand.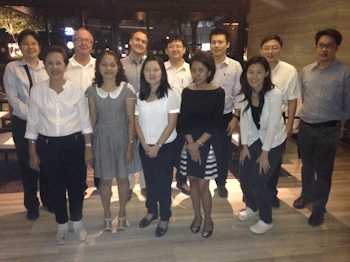 Distribution in Thailand (Image: Tapflo)
For Tapflo Group this is an important step in our expansion in South East Asia and Thailand is a really important component in our growth strategy for the region, says Hakan Ekstrand, CEO of Tapflo in Sweden.
S Reich is the only authorized Official Distributor in Thailand from the professional producers of Europe Pumps; EMEC from Italy, Tapflo from Sweden, and Johstadt from Germany. The high quality Metering Pump, Dosing Pump, Air Operated Double Diaphragm Pump, Screw Pump, Progressive Cavity Pump, and etc.