Supervisory Board Chairman Professor Dieter Kempf Confirmed by Annual General Meeting
Professor Dieter Kempf was confirmed by a large majority at Annual General Meeting of GEA Group Aktiengesellschaft – the first to be held virtually after the lifting of COVID restrictions, while still ensuring all shareholder rights.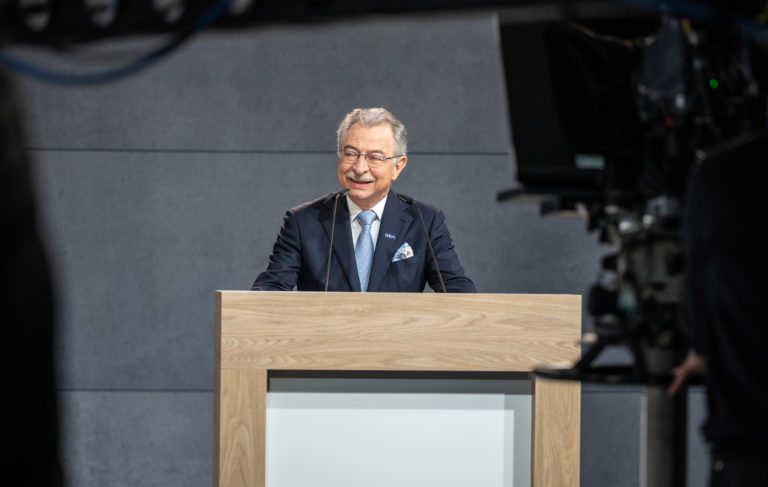 Prof. Dieter Kempf (Image source: GEA Group Aktiengesellschaft)
The appointment has been made until the conclusion of the Annual General Meeting in 2026, which will resolve on the ratification of the acts of the Supervisory Board for fiscal year 2025. A former President of the Federation of German Industries, Professor Kempf took over as Chairman of the Supervisory Board of GEA Group Aktiengesellschaft following his appointment by court order on May 15, 2022. He succeeded Klaus Helmrich, who had stepped down from office for personal reasons. Professor Kempf was BDI President from 2017 to 2020 and continues to hold the post of Vice President under the organization's statutes following the end of his term of office. Born in Munich, he is a member of one other supervisory board and sits on various advisory boards.
Annual General Meeting approves all proposed resolutions
At the virtual Annual General Meeting, the shareholders approved all resolutions proposed by the Supervisory Board and the Executive Board with a large majority. The resolutions included the distribution of a dividend of EUR 0.95 (prior year: EUR 0.90) per share. This corresponds to a total dividend payout of EUR 163.7 million. In addition, the Annual General Meeting authorized the company to also hold virtual annual general meetings for the next two years. This gives GEA the ability to decide in due course on the format of future annual general meetings.