Sulzer Receives Major Order for 3 Injection Pumps
Sulzer Pumps has received orders for 3 of its' class leading HPcp injection pumps valued at over $11 million. Two of the pumps are driven by Solar Taurus gas turbines while the third is driven by a 5.25Mw electric motor.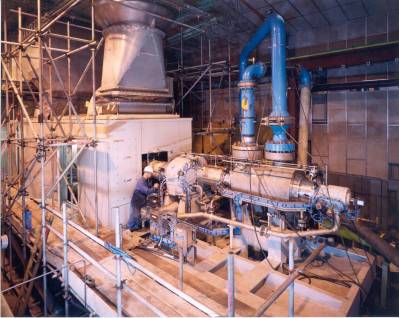 Source Sulzer Pumps
This continues the remarkable success achieved by Solar Turbines and Sulzer Pumps who have now jointly supplied well over 100 units for oil and gas applications around the world.
Before delivery the GT driven pumps will be fully string tested by Solar in San Diego, the electric motor driven set will be fully string tested in Sulzer Pumps facility in Mantes, France. The fully packaged pumps will be installed on a new FPSO vessel to be built for the Dalia field in Block 17, offshore Angola.
In addition to the pump sets, Sulzer will also provide local customer support services both onshore and offshore. In addition full training will be provided for Angolan personnel.
In addition to the Dalia field, Sulzer have supplied pumps for the Girassol field in Block 17 and the Cobo field in Block 3, also operated by Total, and now have over 170 pumps installed in Angola.
This further demonstrates Sulzer's ongoing presence in, and commitment to Angola particularly and the West African region for which water injection and other strategic pumps have previously been supplied to Total for offshore projects in Congo and Nigeria.