Sulzer in Exclusive Discussions to Acquire Ensival Moret
On November 25, 2016, Sulzer entered into exclusive discussions with Moret Industries to acquire the pump manufacturer Ensival Moret, a part of Moret Industries. The enterprise value for the proposed transaction is EUR 80 million (CHF 85 million).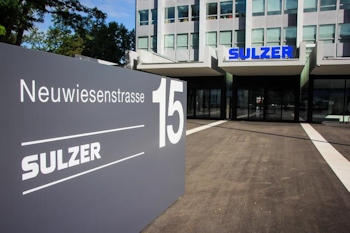 Sulzer Headquarters in Winterthur, Switzerland (Photo: Sulzer)
Ensival Moret (EM), whose main manufacturing facilities are based in Saint Quentin, France, and Thimister, Belgium, achieved sales of EUR 115 million (CHF 123 million) in 2015 and has currently about 730 employees. EM also operates manufacturing facilities in Brazil and China, as well as multiple service centers across the globe. EM offers a wide range of industrial pumps with leading positions in a broad range of industrial applications such as fertilizers, sugar, mining, and chemicals.
The proposed transaction allows Sulzer to close specific product gaps in its general industry pumps portfolio – such as axial flow pumps. Combining the complementary product portfolios enables Sulzer to become a full line supplier in most industrial process applications. The business will be fully integrated into Sulzer's Pumps Equipment division and will generate significant synergies by leveraging scale and cross-selling opportunities.
The proposed transaction will be submitted to the relevant workers' councils. It will be subject to customary closing conditions and closing is expected in the second quarter of 2017.
César Montenegro, President Pumps Equipment division, said: "We are very excited with the proposed acquisition of Ensival Moret and are looking forward to welcoming its employees to the Sulzer family. Together we can grow stronger in our general industry business by serving our customers' process needs."