Sulzer Expands its Footprint in Southeast Asia
As a leading provider for rotating equipment services globally, Sulzer is uniquely placed to offer specialist technical knowledge and support for all types of pumps, electrical equipment and turbomachinery.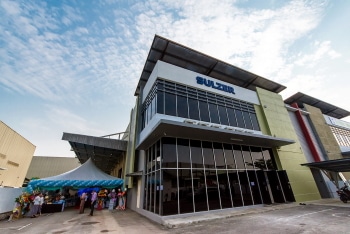 The service center will provide specialist rotating equipment services to customers. (Image source: Sulzer Ltd.)
The opening of the Semenyih service center marks another milestone for Sulzer's operations in Asia-Pacific. With some 20 service centers in the region, Sulzer continues to localize, delivering global experience to customers doorsteps.
Important local industries including oil and gas, power generation and water will benefit from the recent opening of the new service center in Semenyih, Selangor state, Malaysia. Specializing in centrifugal pumps, compressors, steam turbines and electric motors, the 850 sq. m purpose-built service center has been designed to deliver efficient services that improve reliability and performance.
Simon Roberts, Head of Pump Services, South-East Asia, for Sulzer commented: "We have a reputation for delivering round-the-clock maintenance support where it is needed and using cutting-edge technology to minimize downtime for our customers. Now, all of this is available throughout Malaysia. The new service center offers specialist services as well as conventional engineering services including dynamic balancing, condition monitoring and root cause analysis."
The comprehensive range of services is especially suited to supporting power generation, the expanding petrochemical industry as well as both onshore and offshore oil & gas installations. As part of Sulzer's global service center network, the Semenyih facility can access other specialist services such as high-speed balancing and high-voltage coil manufacturing.
To enhance the customer experience, the new service center will also retain experienced field service engineers to support with on-site installation and commissioning as well as fault-finding and condition monitoring. Customers in Malaysia can now take advantage of Sulzer's expertise and ensure their rotating equipment is optimized for efficiency and reliability.