Sulzer Confirms Torsten Wintergerste as Division President Chemtech
Torsten Wintergerste, ad interim Division President Chemtech since June 2016, is confirmed as Division President Chemtech and replaces Oliver Bailer on the Executive Committee of Sulzer. Oliver Bailer, with Sulzer's support, has extended his leave of absence.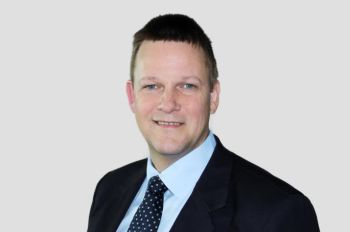 Torsten Wintergerste (Image: Sulzer Ltd)
Torsten Wintergerste, Swiss, 50, took over from Oliver Bailer on an ad interim basis on June 14, 2016. He has been Head of Chemtech's business unit Separation Technology for Europe, Middle East, India, Russia, and Africa since 2012. He joined Sulzer in 1998, first within the research and development unit Sulzer Innotec, where he became Head of the groupwide center of excellence for fluid technology. From 2006 to 2012, he worked in various managing positions within Sulzer's division Chemtech, including Director Polymer Technology and Manager Technology and Business Development of the Sulzer Mixpac business unit. Before joining Sulzer, he was a research associate at the Swiss Federal Institute of Technology (ETH) Zurich in Switzerland (1994 – 1998) and at the National Aeronautics and Space Research Center in Germany (1992 – 1994). Torsten Wintergerste holds a Master of Business Administration (Executive MBA) from the University of St. Gallen, Switzerland. Moreover, he has a Doctorate in Mechanical Engineering from the Swiss Federal Institute of Technology (ETH) Zurich, Switzerland, and a Master's Degree in Aerospace Engineering from the University of Stuttgart, Germany.