SIWW Water Convention 2016: Submit your Papers Now
The Water Convention 2016 Call for Papers will close soon on 15 August 2015. If you have yet to submit your paper or project for consideration, this is the time to do so.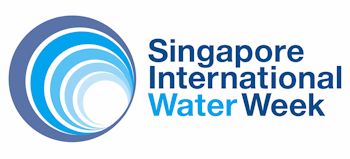 The Water Convention provides a platform for water experts to share their solutions and practical experience, and address the challenges of the following domains or themes. SIWW encourages you to take this opportunity to submit papers on notable projects which you or your company have undertaken. In 2014, the Water Convention received an overwhelming response of more than 500 submissions from over 50 countries, and the best papers were chosen for almost 350 oral and poster presentations over 40 Water Convention technical sessions. Don't miss this chance to present your work and network with an audience comprising thousands of delegates from over 133 countries and regions across the water sector.
For Water Convention 2016, SIWW is looking for innovative abstracts on these five themes:
Delivering Water from Source to Tap
Effective and Efficient Wastewater Management
Water for Liveability and Resilience
Water Quality and Health
Water for Industries
SIWW looks forward to receiving your submissions before 15 August 2015. Selected abstracts may be further reviewed and considered for publication in IWA's Journal of Water Practice and Technology. If you have any colleagues or contacts who might be interested in submitting a paper, please feel free to forward this to them.
Picture: Singapore International Water Week - Paper Submission