Singapore International Water Week 2022 Takes Place in April 2022
The Singapore International Water Week (SIWW) 2022 will be held from 17 to 21 April 2022 at the Sands Expo & Convention Centre in Singapore, alongside the World Cities Summit and CleanEnviro Summit Singapore.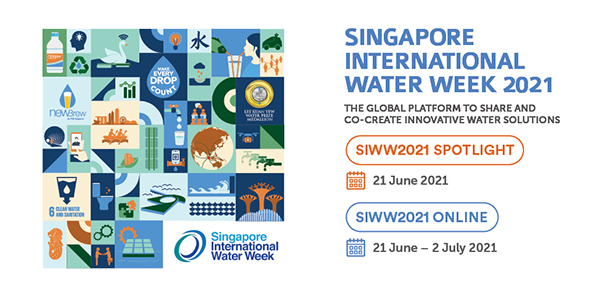 Image source: Singapore International Water Week Pte. Ltd.
As one of the leading international water events on urban water management, SIWW brings together global water leaders, experts and practitioners to share and co-create innovative water solutions to meet the world's pressing water challenges. At SIWW2022, we will continue to create meaningful engagement opportunities to facilitate business exchange, demonstrate thought leadership, and showcase the latest solutions and technologies through our signature flagship programmes.
For SIWW this year, the SIWW2021 will be presented as a one-day hybrid Summit on 21 June 2021, named SIWW2021 Spotlight, and a two-week virtual event, named SIWW2021 Online, from 21 June 2021 to 2 July 2021 on SIWW's digital platform.