Silvio Napoli Appointed to Eaton's Board of Directors
Power management company Eaton announced that Silvio Napoli has been appointed to the company's Board of Directors effective July 26, 2019.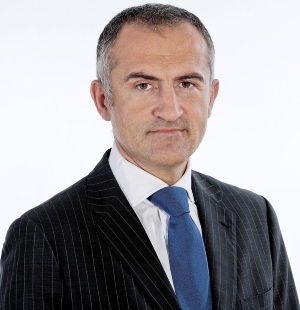 Silvio Napoli (Image source: Eaton)
Napoli is the executive chairman of the Board of Directors of Schindler Holding AG, one of the world's leading providers of elevators, escalators, and related services. He also serves as chairman and president of the Board of Directors of the Swiss-American Chamber of Commerce.
"Silvio adds a valuable perspective to our Board through his extensive global business and leadership expertise," said Craig Arnold, Eaton chairman and chief executive officer. "We are pleased to welcome Silvio to the Board."
Napoli joined the Schindler Group in 1994. During his time with the company, he served in a number of leadership roles including director of corporate development, mergers and acquisitions, president and chief executive officer of Schindler India, president of Asia-Pacific, and as the company's chief executive officer. He previously worked for The Dow Chemical Company in Europe.
Arthur E. Johnson to retire from the Board
Napoli succeeds Arthur E. Johnson, who will retire at the end of year after reaching the mandatory retirement age.
"We'd like to thank Art for his 10 years of service on the Board and for serving as chair of Eaton's governance committee during most of this time," Arnold said. "He made a significant positive impact on our company and we wish him well in the future."