Siemens and Acciona Extend Alliance in Plant Construction
Acciona Agua (Acciona) is a Spanish company that plans and builds plants for drinking water, desalination and wastewater treatment.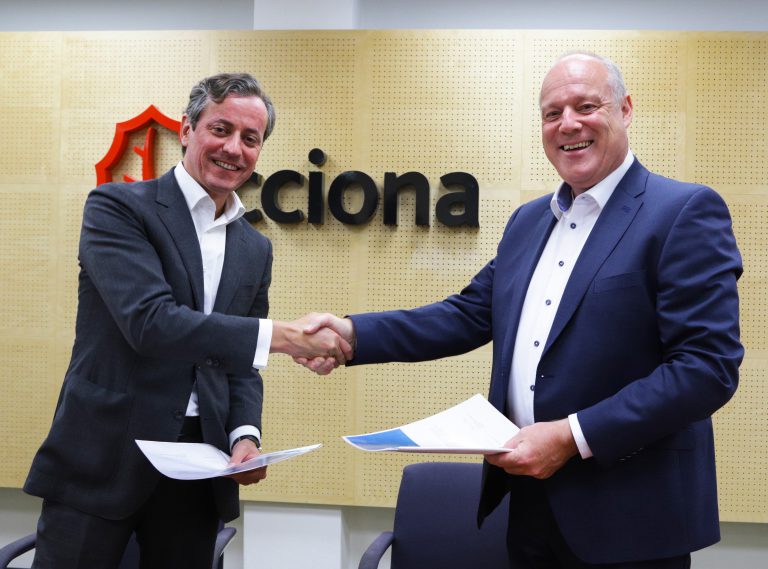 José Díaz-Caneja, General Director Acciona (left) and Eckard Eberle, CEO of the Siemens Business Unit Process Automation (right) (Image source: Siemens AG)
For the optimization of numerous processes from development through to plant operation, Acciona relies on digital solutions and a dependable strategic partner – Siemens.
Together the two companies develop and realize water projects across the globe and this success is set to continue with an extension of their existing cooperation agreement. In addition, Acciona is in a position to further develop its own digitalization strategy and integrate corresponding solutions into its portfolio. At the same time, Acciona has proven itself as a reliable partner for Siemens for the realization of large-scale projects.
Acciona Agua has proven itself as a reliable partner for the realization of large-scale projects with Siemens Digital Enterprise portfolio for automation and digitalization," said Eckard Eberle, CEO of Siemens Process Automation. "We look forward therefore to further expanding our collaboration with Acciona Agua." The basis for all processes at Acciona is the Comos engineering and data management platform from Siemens. With this comprehensive software solution concept, Acciona creates a digital twin in the engineering phase of its plants, which is then also used for plant commissioning, operation and maintenance. "With Comos we can link the various workflows and information easily, which makes processes faster and more efficient. In connection with the Siemens Simatic PCS 7 process control system and scalable Scada (Supervisory Control and Data System) solution, we also have a uniform infrastructure for flexible and reliable plant operation. And we can also retrofit this solution in existing plants," explains Julio Zorrilla Velasco, Head of Construction at Acciona. In addition, the Simit simulation tool is used to test the functionality of the automation during the planning phase. By doing this, numerous plants have been already realized in faster and more cost-effective way.