Rovatti Pumps Feed the Fountains at Euroflora
From April 21 to May 1, 2006 Rovatti Pompe will be a technical sponsor at the Euroflora 2006, in Genoa. Rovatti submersible pumps will feed the fabulous fountains, created by the best gardening designers in different pavilions of the exhibition.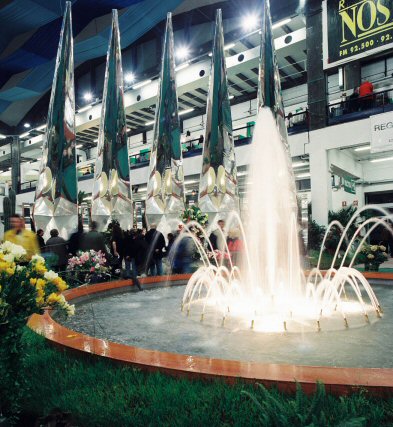 (photo: Rovatti Pompe).
Water will be the leading theme at Euroflora 9th edition: flowing water, with waterfalls, water effects and fountains, where Rovatti pumps will be protagonists and performers of the "most beautiful garden in the world".
With this cooperation, Rovatti Pompe proposes its range of centrifugal pumps to nursery gardening operators and gardening, furnishings and home greenery professionals.
References:
Rovatti Pompe
Phone : ++39 (0)522 665000
Fax : ++39 (0)522 665020