Richard Whiteley appointed Deputy Managing Director of Sulzer Pumps UK
Sulzer Pumps (UK) has strengthened its management structure by appointing Richard Whiteley to the role of Deputy Managing Director with immediate effect.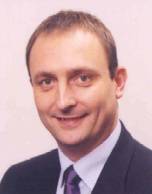 Richard Whiteley, new Deputy Managing Director of Sulzer Pumps (UK) - source: Sulzer Pumps
Richard will provide active support to the Managing Director, Keith Dowle, whose duties regularly require him to be away from the Leeds site. The new role will ensure continuity of leadership and speed the decision-making process thus ensuring key actions and activities are accelerated.
Richard is an accountant by profession and has been with the company for 14 years. He is married with twin daughters and lives in Huddersfield.
Sulzer Pumps (UK) Ltd of Leeds is one of ten Sulzer Pump Division factories across the world. Since the 1930s, Sulzer Pumps (UK) Ltd has grown from a small engineering company to an international supplier of engineered pumps with a focus on the oil and gas, HPI and the power generation industries. With a purpose-built factory and offices opened in 1981 for the dedicated production of centrifugal pumps, some of the world's largest and most powerful pumps have been designed, manufactured, packaged and tested at Leeds for customers on all continents. Extensive facilities ensure the highest quality production from design and machining through to assembly and testing. Focusing on quality, our managerial systems comply with the requirements of ISO 9001 : 2000 and have been assessed and proved by Lloyds Register of Quality Assurance.