Redesigned Fulflo Website with Practical Tools for Hydraulic Valve Customers
Fulflo Specialties, Inc. has launched a newly designed website to better serve customers of its hydraulic relief valves. Improved content organization, updated product photography, and interactive valve configurators allow visitors to quickly find and specify the valve series and model for their application.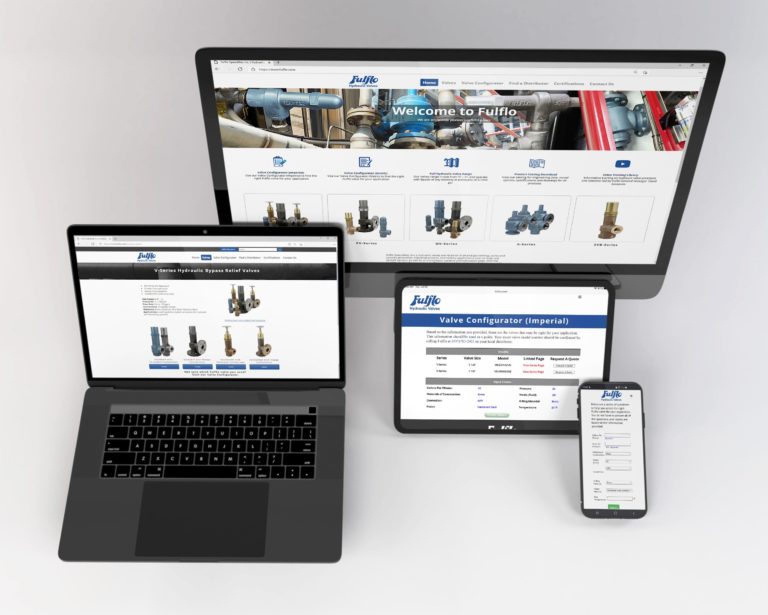 Fulflo Valves Launches New Website. (Image source: Ruthman Companies)
On the site, users can find engineering information for the company's full range of guided piston relief valves, which provide critical pressure relief protection. Detailed product pages cover each of the company's valves product series, providing models, sizing, parts and performance information.
The Engineering section provides detailed practical information on selection and sizing of valves. For customers unsure on valve selection, the site's interactive Valve Configurators simplify the process. After inputting a few key application variables into either the Metric or Imperial Configurator, users are provided full model number product matches, linked to more detailed product information and the ability to request a quote.
Fulflo has over 100 years of relief valve engineering expertise. The company's guided piston valves are relied on for pump and systems protection in a wide range of applications including oil and gas refining, industrial processing, marine and aviation. Fulflo's valves have an established reputation for reliable, chatter-free performance. To ensure the highest level of quality, all of Fulflo's products are machined and assembled at its Blanchester, Ohio facility. Fulflo is a division of Ruthman Companies, a global group of pump and fluid handling products manufacturing, distribution, and service companies.