Pumps for Pastes, Pulpes and Sludges
Pumping pastes, sludges and other 'challenging' liquids which contain a high proportion of solids can present unique problems for pumps. For example, de-watered sludge, carbon sludge, bleached earth, pastes and purees, are notoriously difficult liquids to transfer reliably and economically.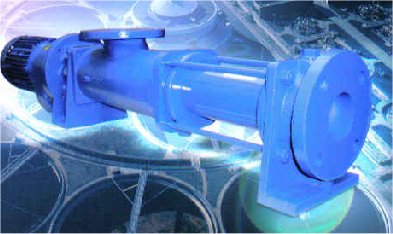 Progressing cavity pumps are recognised as the type and design of pump best suited to handling these challenging liquids, so the Wangen range of progressing cavity pumps, now available though MICHAEL SMITH ENGINEERS, are the ideal solution for these difficult applications.
These compact pumps are available close coupled for duties up to 55 m3/hr at pressures up to 24 bar, while versions with bearing pedestals are suitable for duties up to 400 m3/hr at pressures to 48 bar. The extensive Wangen range includes horizontal and vertical models, hopper feed versions for viscous media with hygienic construction designs also available for food processing applications. Customised pumps can also be supplied to suit specific application requirements.
In addition to providing reliable pumping of viscous media the pumps are suitable for handling abrasive materials and also offer safe pumping of shear sensitive liquids. Other benefits include virtually pulse-free pumping, good metering characteristics, continuous displacement, low NPSH requirements and they are self-priming.
The high quality, robust and reliable design ensures low life cycle cost and they are simple to maintain on-site, resulting in reduced spare parts inventories.
Thanks to their ability in transferring highly viscous and abrasive media, Wangen progressing cavity pumps are suitable for applications found in a diverse range of industries such as; water, waste water, sewage, food, dairy, beverage, brewing, pharmaceutical, cosmetic, chemical, pulp, paper, dyes, paints, petrochemical and refineries.