Pump Solutions Group's Wallace Wittkoff Elected to Board of FISA
Dover Corporation's Pump Solutions Groupis proud to announce that Wallace Wittkoff, Hygienic Director for PSG, has been elected to a three-year term on the Board of Directors of the Food Industry Suppliers Association (FISA).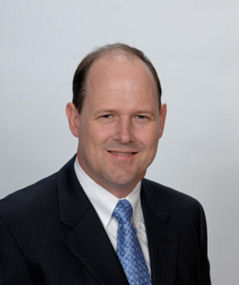 Wallace Wittkoff (Image: PSG)
The announcement came during FISA's 2011 Annual Conference, which was recently held in Santa Ana Pueblo, NM.
"FISA has had key influence in strengthening the relationship among leaders in this industry by gathering the top influencers and thinkers, and injecting external know-how via the seminars and presentations offered at various gatherings," said Wittkoff. "I am honored to have the opportunity to work alongside directors and members in both formal and informal settings as we set the shape of the industry while helping our constituents become more efficient and effective in the global marketplace."
Founded more than 50 years ago by distributors, FISA's main goal is to strengthen the relationship between distributors and manufacturers who go to market through distribution in serving sanitary processing and high purity industries, specifically those in the food, beverage, dairy, pharmaceutical, bio-pharm and personal-care markets.
Leading hygienic pump brands within PSG, such as Wilden Pump & Engineering Co., Grand Terrace, CA; Mouvex, Auxerre, France; and Almatec, Kamp-Lintfort, Germany, have also made a longstanding commitment to providing the best, most hygienic pumping equipment for use in sanitary and high-purity product-transfer applications. All three companies offer complete lines of pumps that have been designed to maintain the integrity of the pumped media and meet international regulations for product purity in the most demanding sanitary applications.