Pump Solutions Group Names Ueli Thuerig President, PSG EMEA
Pump Solutions Group is pleased to announce that Ueli Thuerig, who was previously named President of PSG Europe in June 2013, has been named to the newly created position of President of PSG EMEA.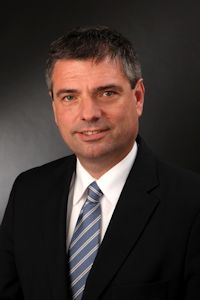 Ueli Thuerig (Image: Pump Solutions Group)
In his new role, Thuerig will assume all commercial and operational responsibilities for PSG's operations in the Europe, Middle East and Africa (EMEA) region, and will report directly to PSG President Dean Douglas.
The announcement comes in conjunction with PSG's recent decision to change its corporate organizational structure to a region-based one with operations centered in the Americas, EMEA and Asia. The reasoning behind this restructuring is to meet future demands of scale, accountability and growth, both organic and acquired, as PSG continues to pursue its goal of becoming a globally recognized $1 billion-plus flow-control solutions platform.
"Ueli's exceptional leadership and expertise in the European pump industry made him the perfect choice for President of PSG Europe and we are extremely confident that those abilities will also mesh seamlessly with demands of the new President, PSG EMEA," said Douglas. "In just a few short months, he enabled PSG Europe to expand its footprint on the continent and we now look forward to him leveraging the size, synergies and capabilities of PSG within the greater EMEA region."
Thuerig came to PSG in 2012 when it acquired Maag, an Oberglatt, Switzerland-based manufacturer of internal gear pump and pelletizing system technologies. Thuerig had been with Maag since 1990, in that time holing a variety of leadership positions. He holds an MBA from the University of St. Gallen in St. Gallen, Switzerland.