Pump Solutions Group Names Thuerig President of Newly Created PSG Europe
Pump Solutions Group is pleased to announce that Ueli Thuerig has been appointed President of PSG Europe. Thuerig, formerly Chief Executive Officer of PSG operating company Maag, will report to PSG President Dean Douglas.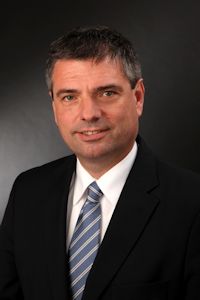 Ueli Thuerig (Image: PSG)
PSG Europe has been recently created to help PSG capitalize on its European footprint by leveraging its size, capabilities and synergies within the region. This structure will also enable PSG to streamline its processes and share best practices in Europe.
"PSG is thrilled to have someone with Ueli's leadership and expertise guiding PSG's European initiatives," said Douglas. "The formation of PSG Europe will play an important role in increasing PSG's customer intimacy across our European operational platform, and Ueli will be instrumental in helping us achieve that."
The organization will support PSG manufacturing and facilities in Europe, including Auxerre, France; Grossostheim, Germany; Kamp-Lintfort, Germany; Oberglatt, Switzerland; and Rozzano, Italy. In addition, the Tianjin, China facility will also be part of PSG Europe due to the engineering and technology alignment of the Maag Industrial Pumps platform and its screw pump technology offering.
Thuerig has been with Maag since 1990, holding a variety of leadership positions during his tenure. He holds an MBA from the University of St. Gallen in Switzerland.
Bernhard Dicks Appointed Senior Vice President of Operations
To help support the newly formed PSG Europe organization, Bernhard Dicks was appointed Senior Vice President of Operations for the European region. Dicks will lead a team of five general managers for each of the facilities in the region. Dicks has been a valuable member of PSG serving as VP/GM European Operations prior to this latest appointment.