Pump Solutions Group Builds and Donates Bicycles to the Boys & Girls Clubs
Pump Solutions Group announced that it recently donated children's bicycles and helmets to children associated with the Boys & Girls Clubs of Capistrano Valley. The event took place at the Mission San Juan Capistrano in California.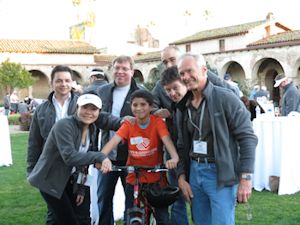 Pump Solutions Group
The Bike Build for Charity Program is operated by Impact 4 Good, a corporate teambuilding company that runs socially responsible activities for meetings or events. Working in teams, PSG competed in a trivia challenge that earned them bike parts and tools toward building new bicycles. Each team included one child that would ultimately receive the completed bicycle they were building.
"The members chosen to attend this event do not have new bikes and do not have the financial means to purchase a bike. Receiving a bike is a dream," said Nicole Watson, Unit Director of the Boys & Girls Clubs of Capistrano Valley.
"At PSG, we are passionately committed to making a difference in our surrounding communities," said Dean Douglas, President of Pump Solutions Group (PSG). "We're thrilled to participate in important programs, such as the Bike Build for Charity Program, and look forward to helping others in need for many years to come."