Pump Solutions Group Appoints Russell Sitka Director of Business Development, Americas
Pump Solutions Group announced that it has named Russell Sitka Director of Business Development, Americas.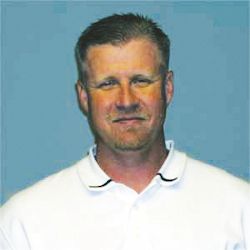 Russell Sitka (Image: Pump Solutions Group)
Sitka will be responsible for the coordination and execution of PSG's strategy for the regional vertical segments, including strategic program and business plan development; marketing and communications strategy; pre- and post-acquisition support; sales support as well as technical support in regional vertical market segments. Sitka will report to John Pepper, VP Sales and Business Development, Americas.
"We are thrilled to have Russell assume this important role in PSG's continued expansion," said Pepper. "His passion, market knowledge and strategic vision will be extremely valuable to helping PSG further penetrate the vertical markets in the Americas."
Sitka has been a valuable member of PSG for the past 16 years, originally serving as a Regional Manager for Wilden before being promoted to Regional Director for the Western US in 2001. He held that position for 11 years before being promoted to Director of Integration, Americas, for PSG in July 2012. Sitka's responsibilities during this time included channel management across all PSG lines, promoting and implementing new product introductions, project management, and globalization and strategy implementation of new acquisitions in the Americas. Prior to joining PSG, Sitka worked at an industrial pumps distributor in Corpus Christi, TX, USA, where he was responsible for account management and selling of all pump technologies at the end-user level.
Sitka holds a Bachelor of Science degree in Industrial Distribution from Texas A&M University in College Station, TX.