Pump Repair Training – A Welcome Addition
The British Pump Manufacturers Association (BPMA) – the organisation which represents the business interests of UK and Irish suppliers of liquid pumps and pump related equipment – has gained a positive reaction to its new pump repair training course.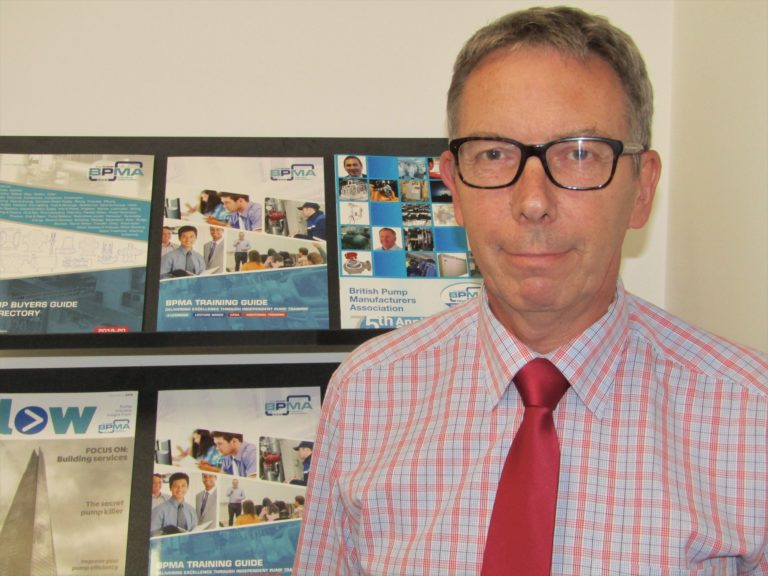 Gary Wilde, Technical Services Officer at the BPMA. (Image source: BPMA)
Created to address the key area of pump maintenance and repair, the first outing of this CPD accredited classroom-based learning was on 23rd & 24th June.  It was only the second face-to-face course to be held at the BPMA's training centre in West Bromwich since March 2020 and has been extremely well received by all those involved.
All social distancing measures were strictly observed throughout the two days, with face masks being worn outside the training room and the required ventilation being in play during each session.  A combination of theoretical and practical elements make-up the course, with examples of many worn parts being supplied by BPMA members, to aid the hands-on approach.
Lecturer, Alex Yates commented: "This is a course which the BPMA identified as being needed by the industry and is aimed at helping individuals to evaluate the benefits of repair against replacement and the importance of preventative and planned maintenance programs across all pump systems."
Gary Wilde, Technical Services Officer at the BPMA added: "Alex and I have been passionate about offering this type of training for a long time, and the last 12 months has afforded us the time to put the course together and to ensure it dovetails nicely with our other classroom-based modules.  And by all accounts, it has hit the mark."
Terrie Lamb, who attended the June course very much supports this assessment by saying:" Having recently completed some e-Learning and Webinar Training with the BPMA, I was excited to enrol onto the new Pump Repair course. Alex has so much pump knowledge and was able to share this in a truly meaningful way.  He was more than happy to go over anything we were not sure about, ensuring we all learnt a great deal and gained a good deal of confidence as a result."
Given the success of this first delivery, a further course will be scheduled for later in the year, details of which will be published in due course.