Pump manufacturer Tsurumi breaks new ground in customer service
The manufacturer Tsurumi is testing a new service for pump operators: Live broadcasts on the internet that teach technical knowledge.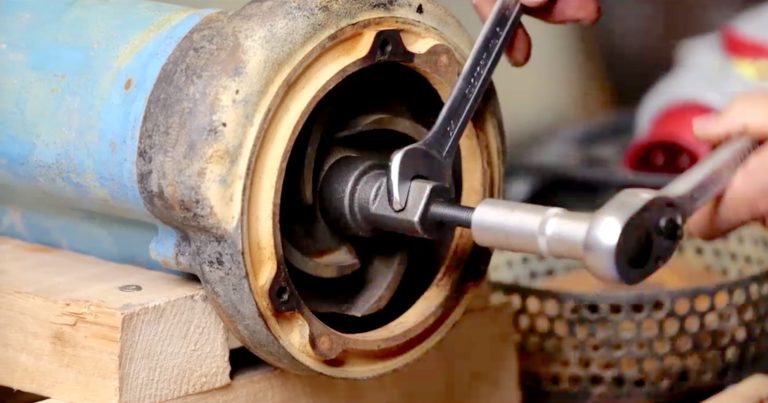 Many maintenance jobs for Tsurumi pumps can be done with simple tools (Image source: Tsurumi)
The first session took place mid September. It provided users with information on key factors when operating pumps.
If the concept is successful, the company plans to offer more sessions. Participation is not only free of charge, but also very simple: Interested parties can watch the live stream on their computer, tablet or mobile phone via the Microsoft Teams software. They can install the appropriate Microsoft app for this purpose, provided it is not already being used in the company. However, it is also possible without installing any software, because the stream runs equally well directly in the browser. Tsurumi publishes the link on its Facebook and LinkedIn page. A registration is not necessary.
Tsurumi dedicated its first broadcast to the topic of maintenance. The manufacturer announced in Düsseldorf that it wanted to enable users to carry out service work themselves. This is comparatively easy with Tsurumi pumps and their modular design. It is true that the work can also be carried out by the manufacturer or his sales and service centres. But the pump is quicker ready for use again if the user knows how to help himself.
Tsurumi is considered the world's largest manufacturer of construction pumps. The Japanese company's range includes pumps for clear water, sewage and mud water in numerous industries. The pumps are characterised by special performance and protection measures, which are intended to stand for long service life. Intensive customer training has always been part of the supplier's repertoire. Due to Corona, however, the number of on-site training sessions had to be reduced. The supplemented online version will probably remain: The bottom line is that it represents real added value and is particularly useful for users with remote operating sites and multiple equipment maintenance departments. More information can be found at Tsurumi.eu on the Internet.