ProMinent Opens Subsidiary in Istanbul
The ProMinent Group is expanding its presence in the Balkan peninsula with a subsidiary in Turkey. The Heidelberg-based company already has offices in Bulgaria, Greece and Romania. The new subsidiary opened its doors in January 2013.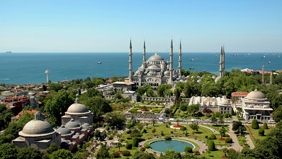 New ProMinent subsidiary in Istanbul (Image: ProMinent)
Manager Huseyin Kahraman will continue to expand sales and service in Turkey, with a product range encompassing all ProMinent Group products. Two additional employees are to join the team by the end of the year.
The subsidiary currently only serves the Turkish market, but there are plans to expand its activities later to include Azerbaijan.
Consulting and sales currently focus on the food and beverage sector. Existing sales structures are used, and the new subsidiary can build on excellent existing contacts with key customers.