Prime Pump knows the Need for Speed
When trying to work efficiently in quarries, water is always an unwelcome guest. Mobile pumps are vital for draining water from the quarry to expose gravel for excavation and to keep the operation going.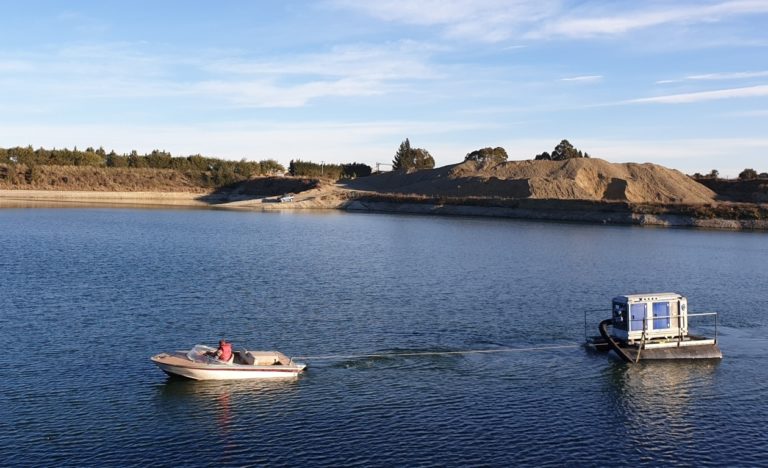 Water sports in New Zealand provide wonderful opportunities for pump enthusiasts. There they simply ask the water skiers to take a coffee break and then attach the mobile pump on pontoon behind the speedboat. (Imge source: BBA Pumps BV)
Dewatering pumps are often based on the sides of the quarry, but this can lead to problems on the suction side when the water level drops. In such cases an experienced pump team, with certified lifting equipment, has to move the pumps and reinstall them time after time.
BBA Pumps distributor Prime Pump takes it a step further and by placing the pumps on pontoons provides a significant time saving for the operator. In doing this the pumps do not have to be moved and reinstalled should the water level rise or fall, and the suction height remains stable. "This can only be done when the mobile pumps are fully self-contained units featuring a fuel and fluid containment system, this makes sure that fuel or oil can't leak onto the surface of the water." Says Hayden Powell, Key Account Manager at Prime Pump.