Precision Liquid Level Reader for Gas Well Applications
Q.E.D. Environmental Systems announces the release of the Precision Level Reader (PLR), which is a very accurate, safe and efficient method for determining leachate and/or condensate levels in gas wells.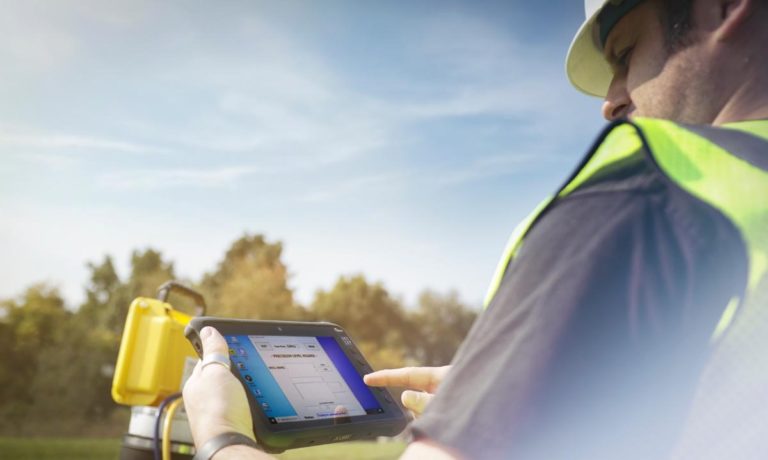 PLR device determines leachate and/or condensate levels accurately, safely and efficiently without the need to break the wells' vacuum seal. (Image source: Q.E.D. Environmental Systems, Inc.)
With QED's new PLR device, liquid levels are detected within seconds and are recorded with a time, date and location stamp with no need to interrupt the vacuum in the well. Using a permanently installed weight and tube, the PLR engages a micro-compressor and differential sensors to determine a water level reading that is never affected by foam and will not cross-contaminate from well to well.
The PLR device delivers key advantages over other liquid level measurement devices for gas well applications. With no need for a water tape or well seal removal, level readings take a fraction of the time and effort, with no exposure of technicians to dangerous gases or liquids in the process. Levels are taken with the well vacuum intact, meaning no errors occur due to foam in the well or vacuum losses. With average level readings taking only seconds, operators see immediate and long-term labor savings. All readings are displayed immediately and stored electronically for future access.
Proven industry-standard materials and manufacturing techniques in the QED PLR device ensure a high quality, durable product. The PLR system consists of three components: the Remote Measurement System (RMS), a handheld portable PC and handset software. An IP65 ABS enclosure houses the air pump, battery, pressure sensor and interface circuits in the RMS. The associated rugged handheld unit features integrated Bluetooth, a Windows 10-based operating system, and a minimum of 64MB RAM and 256MB Flash memory. Finally, the customized interface application software features a user-friendly digital display with audible and visual alerts. The software offers simple data recording and storage options, with the option to display results in either imperial or metric measurements.