Pioneer Pump Promotes Joshua Standridge to Vice President of Sales
Pioneer Pump has promoted Josh Standridge to Vice President of Sales. In his role as VP of Sales, Josh is responsible for sales team leadership and driving revenue.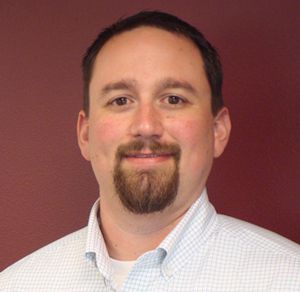 Joshua Standridge
Prior to this promotion, Josh has served as the Midwest Regional Sales Manager since 2007 where he was a top performer, year after year. Josh was instrumental in developing business in the Oil & Gas industry in northern Canada as well as construction and rental markets.
"Pioneer Pump is rapidly expanding our market share both nationally and globally," said Pioneer Pump Vice President, Paul Schlumpberger. "Josh brings an exceptional degree of system level expertise as well as the ability to lead others to achieve sales targets. He is the right person to direct our sales teams into diversified revenue growth"
Josh started his career in the Coast Guard where he was a Federal Boarding Officer. Technical training in the Coast Guard prepared him for a move into the rental industry where he serviced many of the same products he is selling today.
As General Manager of a highly successful pump company, Josh grew the branch business to record high levels. Knowing the user end of the pump industry, from applications requirements to business drivers, gives Josh a unique advantage as VP of Sales.
Josh will work from the Global Corporate office in Canby, Oregon. His initial focus will be on North and Latin America markets. "We have a strong network of distributors across North America." Josh said. "I am looking forward to expanding that into Latin America. I also see substantial growth through additional distribution in Municipal, Industrial and Food Processing markets in all regions.
Josh is married and lives in Dundee, Oregon, with his wife and two sons. His hours away from work are filled with family activities including fishing, hunting and supporting his son's sports teams.