Peter Voser to become CFO of Royal Dutch/Shell
The Board of Directors of ABB announced that Peter Voser, chief financial officer (CFO) and a member of the Group executive committee, will leave ABB at the end of September.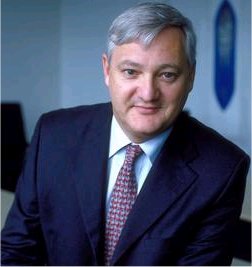 Voser, 46, is resigning to become chief financial officer of the Royal Dutch/Shell Group of companies and a Shell Group managing director, effective October 4.
"Peter has made vital contributions as a key member of the team that in the past two years has secured the turnaround of ABB," said ABB chairman and CEO Jürgen Dormann.
"The board and his ABB colleagues will miss Peter's drive and professionalism," Dormann said. "We regret his departure, but wish him well in his new, bigger role."
Dormann said the ABB Board of Directors has initiated an external search and is planning to announce the appointment of a new CFO in the coming months.
Voser, a Swiss citizen, joined ABB in early 2002 after a 20-year career with Shell in a number of finance and business roles in Switzerland, the UK, Argentina and Chile.
About ABB
ABB is a leader in power and automation technologies that enable utility and industry customers to improve performance while lowering environmental impact. The ABB Group of companies operates in around 100 countries and employs about 113,000 people.