New Technical Literature
Edition 11 of the Lee Technical Hydraulic Handbook, is now available from miniature components specialists Lee Products and provides engineers with a valuable reference for its wide range of fluid control products including many new products.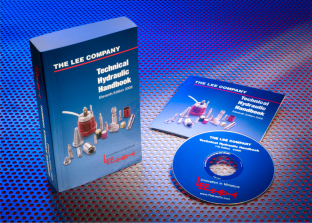 Lee Products Ltd.
The 600+ page handbook includes detailed engineering data and specifications for; plugs, restrictors, flow controls, nozzles, check valves, relief vales, shuttle valves and much more. Among the new products featured are a 3-way, high flow solenoid valve, a 250 series solenoid valve, zero leak check valves, high pressure bender jets, hi-bar inlet screens and etched safety screens.
Accompanying the handbook is a CD which contains a fully indexed PDF file of the hard copy book with links to all the relevant sections of The Lee Company web site.