New Submerged Electric Pumps Made Entirely of Stainless Steel Precision Castings
The new mixed flow and radial-flow submerged electric pumps are made of AISI 316 steel.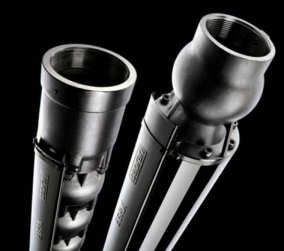 Capable of reaching very high heads, they are specially designed to meet the needs of the market that more and more frequently demands machines suitable for brackish, corrosive and sandy water, able to deal with the most extreme conditions.
And thus the new submerged electric pumps have been built. Thanks to the use of fine precision casting materials and the adoption of know-how in design and Caprari technology, a remarkable product competitiveness on the entire range, types being equal, has been achieved.
Characteristics:
Submerged pumps made entirely of stainless steel precision castings
Materials with high mechanical and chemical resistance
High resistance to wear caused by sand
Very easy to assemble and disassemble
High standardization on the entire range
Performance at the peak of the sector
Considerable competitiveness on the entire range