New Silicon Carbide Material for Mechanical Seals Offers Long Life
Morgan Technical Ceramics has launched a new silicon carbide ceramic mechanical seal material that is hard-wearing and offers long life in demanding pump applications.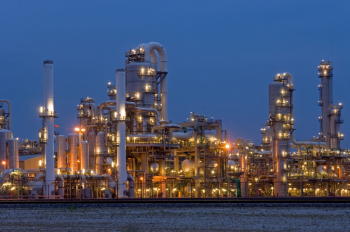 Morgan Technical Ceramics
Mechanical seals are an essential part of pumps, sealing the rotating shaft of the motor from the pumping fluid. They trap a thin film of liquid, which acts as a lubricant as well as a seal. Occasionally, pumps continue to run when there is no fluid present and during this time the seals experience increased friction and high temperatures. As a result, the o-ring seals can degrade and when the fluid starts circulating, the seals leak.
Morgan Technical Ceramics' silicon carbide has excellent resistance to abrasion, low thermal expansion coefficient and outstanding thermal shock resistance. It exhibits superior mechanical properties and extreme hardness and wear resistance which provides excellent sealing performance for heavy duty applications. It continues to give high performance when pumping contaminated, abrasive and corrosive fluids and provides effective sealing of fluids under high pressure.
"Pumps using silicon carbide mechanical seals are more reliable than those using traditional sealing materials such as tungsten carbide," says Dr. Bob Oscroft, product development engineer, Morgan Technical Ceramics. "Our seals offer exceptional dry running performance which means they are less likely to fail, thereby reducing leakage and process downtime."
Morgan Technical Ceramics has extensive expertise in working with the pump industry, having developed ceramic bearings and shafts for pumping applications for more than 40 years. The company works closely with customers to develop high quality ceramic components with complex geometries and has a high volume precision manufacturing capability at its site in Stourport, UK.