New Pump Series Launched by Rovatti
Over the years Rovatti has diversified its activity from the production of pumps for agricultural applications to include pumps for industry, drainage and sewage.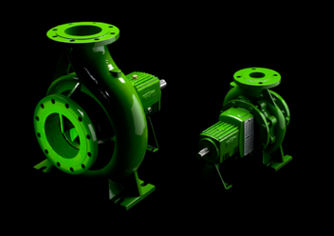 SNE high efficiency pumps range (Image: Rovatti)
Rovatti has always been engaged in an active programme of research and development with particular attention to technological innovations, manufacturing processes and new materials.
Among the latest and most significant achievements resulting from this corporate commitment, Rovatti highlights the development of the EXTREME pump series (pumps and electric pumps manufactured in AISI 316 casted stainless steel and designed for extreme applications) and the innovative SNE high efficiency pumps range, complying with EN-733 norms.
It is Rovatti's philosophy to produce innovatively designed pumps that have a long life, are environmentally friendly and have a reduced energy requirement. In combination with the vast technological experience, severe operating tests and continuous investment, Rovatti ensures that it remains in the far front of pump technology. Each Rovatti pump is produced, tested and manufactured by skilled engineers working together to guarantee only the highest levels of reliability, safety and ease of use.