New One-stop Shop For Aftermarket Parts That Fit Air Operated Double Diaphragm Pumps
ThinQk Ltd is a complete one-stop shop for aftermarket parts that fit Air Operated Double Diaphragm Pumps. These substitute components are suitable for the Depa, Graco, Verder Air and Versa Matic brands, and from the beginning of May 2013 for Yamada, ARO, Blagdon and Sandpiper.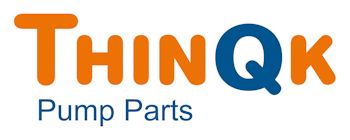 ThinQk Ltd
All components are manufactured by reputable manufacturers in Europe and the United States and conform to the current technical standards. ThinQk is also the first business of its kind where clients can simply order parts via the webshop. ThinQk has bases in Oirschot, the Netherlands and in Toronto, Canada, from where parts can be swiftly dispatched to anywhere in the world.
ThinQk offers clients a complete range of aftermarket parts that fit Air Operated Double Diaphragm Pumps. These components satisfy the rigorous quality requirements demanded by the international market. Efficiently run business operations mean that prices can be offered as much as 25% cheaper on average than those of other suppliers. All the aftermarket parts are covered with the same warranty as the OEM. Delivery times can be kept to a minimum because ThinQk keeps all components in stock and also has distribution centres in the Netherlands and Canada for supplying the European and North American markets respectively.
At the www.ThinQk.com website, you can now find the very first webshop in the world selling substitute components that fit Air Operated Double Diaphragm Pumps. Anyone can visit the webshop and view the components. To order parts and to get access to the prices, it's necessary for customers to register an account. Parts can be searched by brand, but also by item number, category or description. Current stock levels are specified for each aftermarket component.
'ThinQk is a complete one-stop shop. A company working with various brands of pumps is now able to order pump parts from a single source. This can be done via the webshop, but also by e-mail, fax or telephone. We aim to provide our customers with the best all-round service available to the market today', explains Managing Director, Henk de Haas.