New Improved Drainage Pump – P 801 W
PUMPEX' new pump model P 801W with 1,4 kW 50 Hz and 1,5 kW 60 Hz is available with option built in level control with float switch.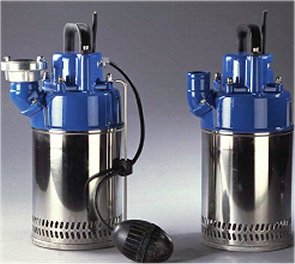 The new P 801W by PUMPEX.
In line with the company's philosophy to offer easy service and maintenance, a modular design with many interchangeable parts is used.
PUMPEX range of submersible drainage and sludge pumps have been designed to be tough, since they handle the most demanding drainage work imaginable.
The range P 401 to P 801 0,5 kW to 1,4 kW are all ready to use out of the box.
Reliable operation with durable and wear resistant performance. A strong cooling jacket and outlet position ensures optimal cooling of the motor.
For extra safety PUMPEX offers overload protection and automatic restart with thermal sensors in the motor winding.
All models have adjustable hydraulic sections to maintain high pump efficiency, using rubber lined wear parts and open multi vane impellers in hardened chrome iron.