New high-efficiency 8-inch well pump of stainless steel from KSB
The KSB Group will present its new UPA S 200 submersible borehole pump. This type series has been designed for water supply, irrigation and groundwater management as well as pressure boosting applications.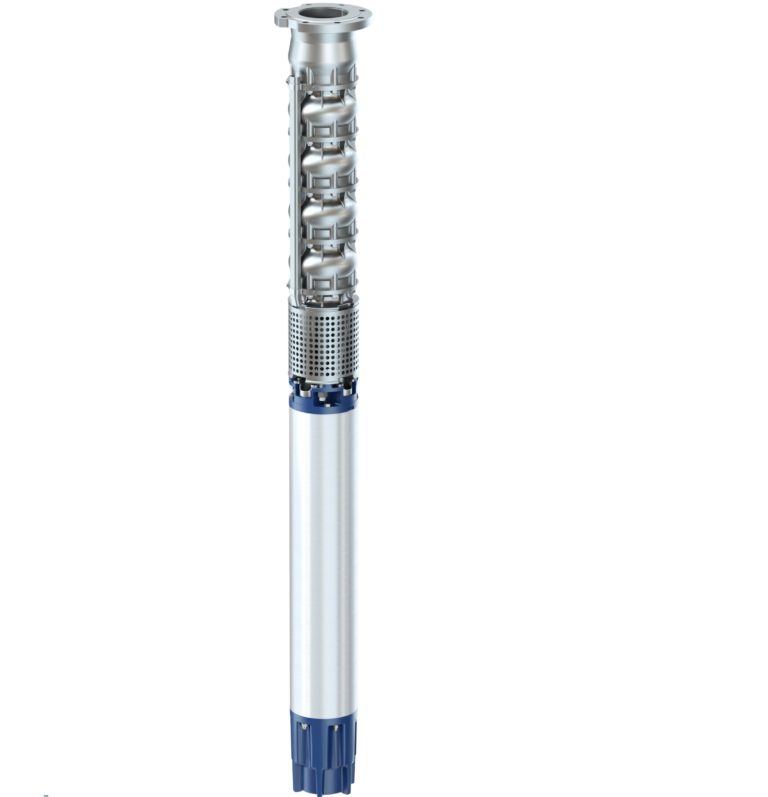 The new UPA S 200 pumps are characterised by their low power consumption and long service life. (Image source: KSB SE & Co. KGaA)
Thanks to their optimised hydraulic design, pumps of this type achieve very high levels of efficiency. The wear-resistant design with metal casing wear rings and silicon carbide bearings keeps energy consumption to a minimum for many years, even in the case of high sand contents in the fluid handled.
When the pump is combined with high-efficiency motors of the UMA-S type series and variable speed control, energy costs can be further reduced considerably.
For operation without a frequency inverter, the impeller diameter is trimmed with millimetric precision. This is how characteristic curves are individually adjusted to the demand and excessive power consumption is prevented for fixed-speed operating modes.
UPA S 200 will initially be launched on the market as an 8-inch pump. It will be available in 4 different hydraulic sizes. Its optimum flow rates range between 40 and 160 cubic metres; its maximum head is 400 metres. All cast components are made of high-grade stainless steel 1.4408 or, optionally, 1.4517.
UPA S 200 is certified for drinking water to ACS (French drinking water certification) and meets the requirements of the German Environment Agency.