New Factory in Brazil
Ruhrpumpen is opening a new manufacturing plant this year in Duque de Caxias, Rio de Janeiro. The 80,729 ft² state of the art facility is strategically located near a major highway in Rio in order to provide optimum delivery service.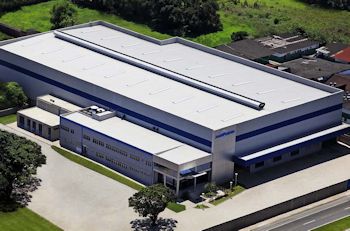 New plant in Rio de Janeiro (Image: Ruhrpumpen)
The facilities include a test laboratory capable of running performance and mechanical tests up to 8,000 HP. This plant will be able to manufacture most of the pumps from the extensive product line.
The plant also has a Service Center to provide repair and maintenance services not only for Ruhrpumpen pumps but also any other manufacturer. It will enable the company to provide competitive delivery time on all types of Centrifugal Pumps.
This new plant signals another keystone in the consolidation of our presence in the South American continent.