New E-Commerce Website for Stainless Steel Pipe Fitting Supplier
Nero has launched a brand new E-Commerce website linked to their Sage 200 system which will provide multiple benefits for the customer and for Nero.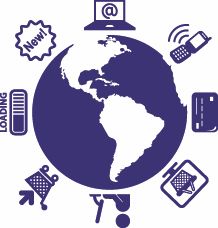 Nero Pipeline Connections launches new E-Commerce website (Image: Nero Pipeline Connections)
Nero's new E-Commerce website has been designed to provide our customers with a user-friendly experience with improved functionality and navigation throughout. The site includes our entire range of stainless steel fittings, tube, pipe, ball valves, pipe fittings and flanges. Featuring Nero's entire range of over 4000 products, each with a complete range of product information, stock availability and technical data.
The site has been created with the customer in mind and features:
Live stock levels
Account based prices
Access to order history
Streamlined navigation
Telephone sales support
Order placement 24 hours a day
New products shown immediately
Nero has opened the website up to new and old customers alike. Current Nero customers can request a login for a unique web account which will show their prices with discounts already applied. Customers who have a credit facility can process orders through the website and continue to be invoiced as normal with no payment required on checkout.
On the Nero website, visitors can stay informed of the latest news, access Nero's E-catalogue and share products and pages that interest them across various social media channels.