New CAD Customer Portal
KSB Aktiengesellschaft, Frankenthal, recently launched a web-based global portal that can be used by customers to access CAD product data online.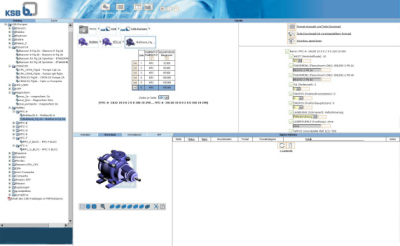 Customers can register at http://ksb.partcommunity.com/ to obtain free-of-charge access to the service offered by the new "KSB PARTcommunity Portal"
The so-called "KSB PARTcommunity Portal" offers 2D or 3D CAD geometries of a broad range of products, configurable parts and assemblies in various formats for direct downloading.
It also provides additional information, such as 3D PDF previews and an individual area for users to save the product files they have used.
Once they have registered directly in the portal, customers can use their personal account straight away to access this service free of charge.
If users employ the newly developed KSB EasySelect® pump selection program to configure a pump, they will be offered a link to the portal that will take them directly to the specific CAD data for the selected pump.