New BPX™ Heat Exchangers
Bell & Gossett, a unit of ITT, has announced that it has opened its new North American production cell for its popular line of highly efficient, compact, durable, low cost, BPX™ brazed plate heat exchangers.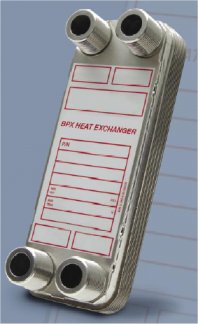 The BPX brazed plate heat exchangers are ideal for residential hydronic heating applications such as radiant, snow melt, domestic hot water and pool heating. They also can be used as refrigerant condensers and evaporators as oil coolers and many other applications.
This new capability has been designed to provide complete customer value. The newly completed advanced production line will allow for same day delivery of most models as well as 5-day delivery for special configurations. Options for ASME Code stamp and CRN registration are also included in Bell & Gossett's new capability.