NETZSCH Employee Takes Part in Dresden-Dakar-Banjul Rally
The team leader of the business unit chemical, pulp & paper at NETZSCH Pumpen & Systeme GmbH from Waldkraiburg, Egon Grainer, successfully participated in the 33rd Dresden-Dakar-Banjul Rally. Together with his rally partner Christian, he was able to master the journey to Banjul despite some initial difficulties.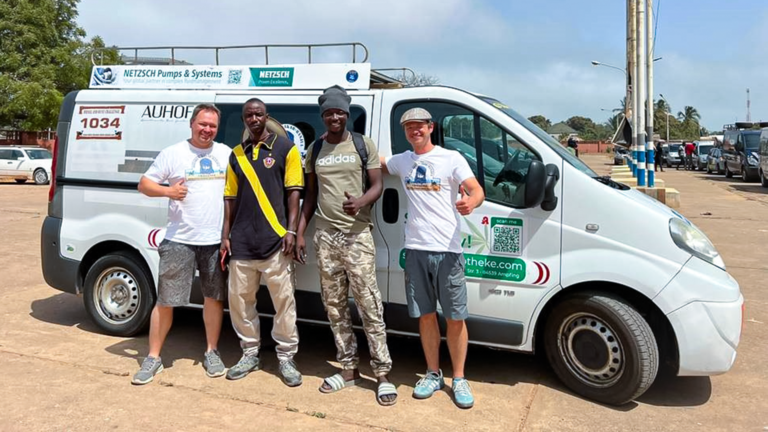 Egon Grainer from NETZSCH Pumpen & Systeme GmbH takes part in Dresden-Dakar-Banjul rally (Image source: Netzsch Pumpen & Systeme GmbH)
The Dresden-Dakar-Banjul Rally is organized by Breitengrad e.V. and does not have the usual goals of a rally. It is not about who reaches the finish line first. The purpose of the competition is to improve the living situation of the people in Gambia. The rally participants contribute to this by auctioning off the cars they have modified for rally participation at the end in Banjul. The proceeds from this auction will go to sustainable projects in Gambia, enabling the local people to lead a better life. Egon Grainer was particularly impressed by how the people he and his rally partner met are nevertheless happy in the simplest of circumstances.
"What I found most impressive was how happy people are despite living in such poor conditions. I can well imagine participating in the rally again. While this trip was all about having fun, if I were to do another rally, I would take a lot more aid supplies with me to give to the people in order to make a small contribution to a better world," Egon Grainer concluded.