Multi-Functional: Shut-Off Valve for Pipelines
A new shut-off valve for pipelines has been tailored by WIKA for applications in the process industry. The model PBV-FS with flange connection is suitable for controlling media flow, for the combination with pressure measuring instruments and as a connection between piping systems.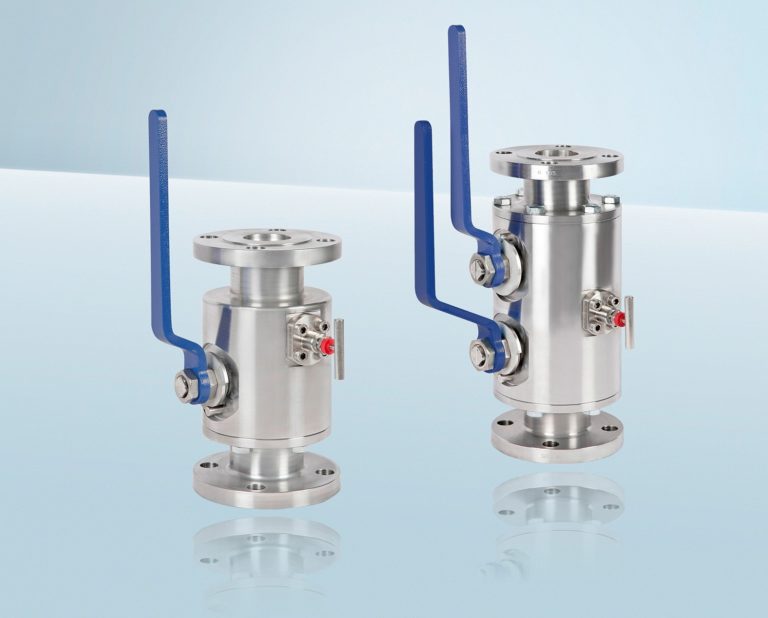 Type: PBV-FS (Image source: WIKA Alexander Wiegand SE & Co. KG)
The shut-off valve is designed with a floating ball and with either a full or a reduced bore. Users can choose between block & bleed or double block & bleed configuration. The model PBV-FS operates with low torque and low wear, and its surface is also corrosion-resistant.
The compact design of the valve enables installation that saves space and minimises leakage. The model PBV-FS prevents any fugitive emissions (leak test in accordance with EN ISO 15848-1). The valve is also tested for fire safety in accordance with API 607, ISO 10497 and BS6755-2.
WIKA also offers a customer-specific assembly of valve and measuring instrument. Such an "instrument hook-up" is delivered ready-to-install and leak tested.