Mr. Pramod Chaudhari to Chair CII's National Committee on Bio-Energy (2016-17) for the 3rd Consecutive Year
10.05.2016
Mr. Pramod Chaudhari, Executive Chairman, Praj Industries Limited, has been appointed as Chairman of Confederation of Indian Industry's (CII) national committee on Bio-Energy for the 3rd consecutive year. Mr. Chaudhari has been actively involved with CII for more than a decade where he spearheaded Biofuels movement in India. He has been the Chairman of CII's National Committee on Bio-Energy continuously for four years since 2013.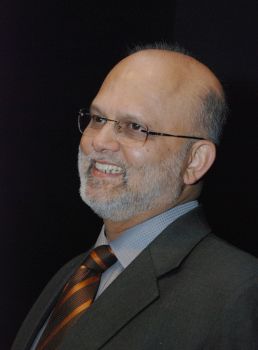 Mr. Pramod Chaudhari (Image: Praj Industries Limited)
Mr. Pramod Chaudhari is an Indian Institute of Technology, Bombay (IIT) alumnus with a career spanning over 40 years of professional and entrepreneurial endeavor. He established Praj in 1983 which is now a global leader in process solutions. Praj focuses bioenergy, renewable chemicals and environmental technologies, having references across five continents.
Mr. Chaudhari has also attended Advanced Management Programme at Harvard Business School in 1995.
Mr. Pramod Chaudhari has been voted amongst 'Globally Top 100 People' in BioEnergy space by Biofuels Digest. He is also the recipient of various awards, viz. Distinguished Service Award 2015 by IIT Bombay 2015, BioSpectrum Leadership Award 2013 for promoting the cause of Biofuels in the past three decades; 'Lifetime Achievement Award 2013' by Sugar Technologists' Association of India; Distinguished Alumnus Award of IIT, Bombay in the Year 2005.