Mouvex Micro C-Series Eccentric Disc Pumps Designed for Pharmaceutical Applications
Mouvex announced that its Micro C-Series Eccentric Disc Pumps have been designed to meet the requirements of various continuous dosing applications within the pharmaceutical industry.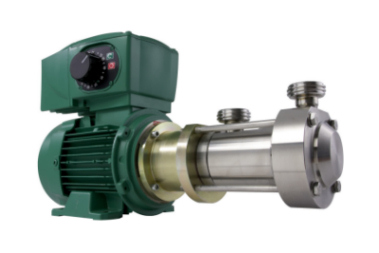 Mouvex
Mouvex's Micro C-Series pumps can handle these diverse challenges because they are constructed with an innovative seal-less design. This design allows the pumps to provide leak-free operation without the need for magnetic couplings or mechanical seals. The design also results in consistent pump performance that is minimally affected by fluctuations in pump pressure or product viscosity.
The Micro C pumps have been designed for continuous transfer and metering applications, with flow rates from 1 to 800 liters per hour (0.26 to 211 gallons per hour). Stainless-steel construction and shear-sensitive operation make the Micro C pumps ideal for pharmaceutical applications, as they also meet the stringent sanitary requirements of 3A and European Hygienic Equipment and Design (EHEDG) certification. The pumps also have clean-in-place/sanitize-in-place (CIP/SIP) capabilities that are enhanced by their lack of a product retention zone.
The smaller footprint of Micro C pumps make them easy to integrate into the tightest operating environments. They have excellent self-priming and dry-run capabilities with strong suction lift that enables the ability to completely clear pipes, even with high-viscosity products. Maintenance is fast and easy thanks to their quick-dismantling design.