Modernization of Pump Turbines in two Spanish Hydropower Plants
The technology group Voith and the Spanish electricity generation company Iberdrola recently signed a contract to modernize a total of five pump turbines for the Spanish hydroelectric power plants Torrejón and Valdecañas located on the River Tajo.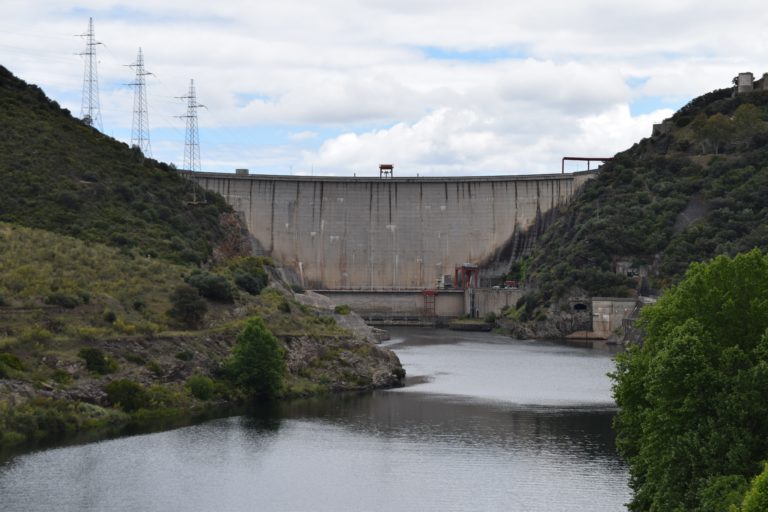 The Valdecañas hydropower plant will be equipped with three Deriaz pump turbines with a capacity of 83 MW each. (Image source: Voith GmbH & Co. KGaA)
Due to the travel restrictions caused by the COVID-19 pandemic, the entire contract negotiations were conducted online from the home office by both parties and concluded at the end of July. This order strengthens the long-standing, constructive and solution-oriented partnership between Voith and Iberdrola.
For the Torrejón hydropower plant, Voith will supply two semi-axial pump turbines, each with an output of 43 MW. The scope of supply includes the runners, guide vanes, turbine covers, shafts and bearings, as well as hydraulic and digital governors. As part of the modernization, the plant will be converted to variable-speed operation and in addition, the head will be increased.
For the hydropower plant Valdecañas, Voith will supply three Deriaz pump turbines with an output of 83 MW each. The scope of supply for this project includes the runners, parts of the control systems and the hydraulic governors. In addition, both projects contain model acceptance tests, installation supervision and full commissioning of the turbines.
"For the Valdecañas project, we are developing a Deriaz pump turbine that can be optimally used especially for small to medium heads. The Torrejón project also represents a special modernization project for Voith due to the speed variability and the increase in head while maintaining the same construction conditions," adds Seringe.
The acceptance of the model tests in mid-2021 will mark the next important milestone for both projects. The first runners for the plants are to be delivered in the second half of 2022 and the last runners in mid-2024. The project will end with the commissioning of the plants scheduled for early 2025.
Long-term partnership of Voith and Iberdrola
Iberdrola is a global energy leader, the number one producer of wind power and one of the world's biggest electricity utilities. The partnership between Voith Hydro and the energy company dates back several decades. In the second half of the 20th century, Voith received an order for the Gabriel y Galan hydropower plant. This was followed by further collaborations for the pumped storage power plant La Muela II on the Júcar River for which Voith supplied four pump turbines including the shut-off valves, the San Esteban hydropower plant in Galicia that went into operation in 2012, and the Conso hydropower plant on the Camba River.