Michel Demaré to Step Down As CFO of ABB
ABB has announced that Michel Demaré will step down as ABB's Chief Financial Officer and member of the Executive Committee. He has been appointed as the new Chairman of the Board of Syngenta beginning in April 2013 and will in the future focus on his various Board roles.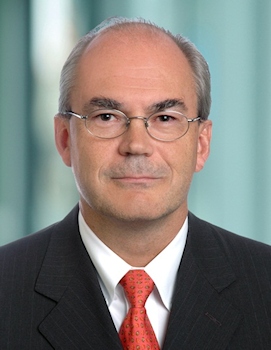 Michel Demaré (Image: ABB)
Demaré, 56, joined ABB in 2005 as Chief Financial Officer and acted as interim CEO for part of 2008. In addition, he was head of ABB's Global Markets organization for several years. He will leave ABB at a date still to be determined.
"Michel Demaré has had outstanding track records during his time with ABB. The company's strong financial position today is testimony to his achievements", said Joe Hogan, ABB's Chief Executive Officer. "We congratulate him on his appointment as Chairman of Syngenta and thank him for the energy and professionalism that he has brought to his roles at ABB."
A successor to Demaré will be announced in due course.